Rwanda | Explore Rwanda, A Culture Empowering Women

Journey Dates: July 14-23, 2018 Trip Availability: OPEN
Tour Sponsor:
Beb REYNOL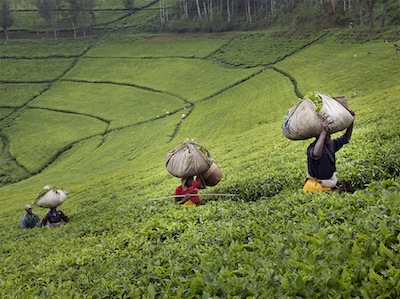 On this unique journey, we will discover a culture known as one of the stars of Africa — also known as the Land of a Thousand Hills.
Following the path of the explorer, we hop into our private vehicle and we travel to discover the many terraced hills that shape Rwanda, its culture and its history. The expedition is indeed a unique experience that takes us from the charms of Kigali to spectacular and mountainous locations to meet with women who are on the path of change, collaborating with local NGOs who, like Sustainable Harvest Rwanda, invest in educating rural women to become major key players in economic wealth. From elevated tea plantations to the untamed Nyungwe Rainforest, we reach out to remote villages by navigating Lake Kivu or by walking through incredible biodiversity, with an optional up-close encounter with the silverback gorillas.
To get a richer experience, Beb takes every moment to assist you with your travel and photography expectations, conveying his skills from his rich experience as a world traveler and photojournalist.
*
Born and raised in France, Beb REYNOL is truly an explorer with a passion for adventures that land with a positive story. In the late 1980's, he headed to French Guyana to write a story about insect hunters, photographing their footsteps into the heart of the uncharted Amazonian forest. This experience ignited his passion for indigenous cultures and the use of photography in storytelling. Since 1999, Beb has worked alongside photographers around the world, contributing to their education at the International Center of Photography (ICP) in New York, and leading tours to East Africa.
Tour Price
Price schedule:
$3,400
$400 single supplement
Optional 3-day silverback gorilla add-on excursion:
$2275 (includes $1500 gorilla trek permit)
Trip Itinerary
Coming Soon…