< Back To Browse Upcoming Journeys
Rwanda | Explore Rwanda, A Culture Empowering Women

Journey Dates: July 14-23, 2018
Trip Availability: OPEN

Tour Sponsor:
Beb REYNOL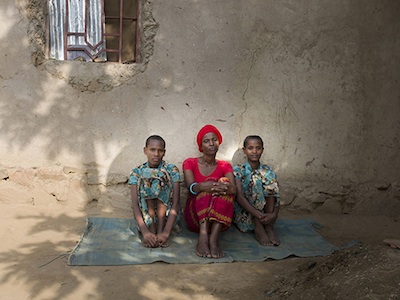 Despite the challenges in educating a young nation within its dominating rural land, perhaps one of the high points in Rwanda's successful stories are how women have been understood as major key players in social change by taking a leading role in various domains.
The expedition is indeed a unique experience that takes us to spectacular and mountainous locations to meet with women who are on the path of change. Collaborating with local NGOs and Institutes such as the Sustainable Harvest Rwanda, we explore how the education of rural women has empowered them to achieve economic independence while becoming the next generation of leaders. The trip guides you through the process of the photo story while engaging with women whose stories will inspire us all.
Beb REYNOL is a photojournalist focusing on sociocultural stories. Since 1999, Beb has worked alongside photographers around the world contributing to their education coordinating leading guest-speakers from the UNICEF, Doctors Without Borders (MSF) and the International Rescue Committee (IRC).
On his latest work, Beb covered the remote and rural regions of East Africa where he has opened new leads in photography journeys to Rwanda focusing on the role of women empowering positive changes. Collaborating with local partners, these trips are designed to fit all photography levels, and travellers alike.
Tour Price
Price schedule:
$3,400
$400 single supplement
Trip Itinerary
Coming Soon…