Cuba | Celebrate and Explore the International Day Against Homophobia in Cuba
Journey Dates: May 12-20, 2018
Trip Availability: OPEN

Tour Sponsor: Cubanakoa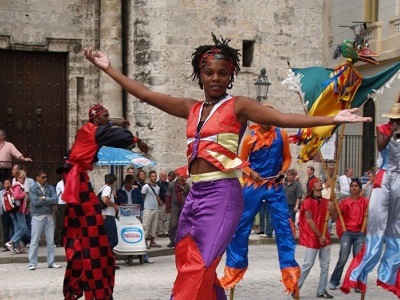 May 2018 – Celebrate and Explore the International Day Against Homophobia in Cuba.
Join us to explore the vibrant history and diverse culture of Cuba. During this special journey, you will gain a deeper understanding of the history of the human rights movement in Cuba, especially as it pertains to the LGBT community.
The advancements for LGBT equity have been substantial and we will explore how these came about. Learn about the work of CENESEX, local LGBT organizations and the Cuban government to address homophobia and transphobia. Engage with Cubans as they share their successes and struggles over the past few decades. Explore strategies to adopt and return with to communities in the US.
Celebrate and stand in solidarity May 17th with Cubans and internationals!
Tour Price
Price schedule:
Varies with the size of group and accommodation choices.
3 star hotels: $2685 – $2900
Casas particulares: $2370 – $2590
Trip Itinerary
View Trip Itinerary Here