Imagine a world in which no child is bought, sold, or used for sex.
Altruvistas travel partner ECPAT-USA belongs to an international network of organizations in 77 countries, all working to end the commercial sexual exploitation of children.
It seems like only yesterday when we announced that ECPAT-USA (Ending Child Slavery at the Source) will be leading tourists on a groundbreaking journey to Thailand where they'll learn about trafficking and sexual exploitation.
The trip turned out to be a life-changing experience for participants, but don't take our word for it.
Participant Karen Weiss described the trip as "AMAZING, INCREDIBLE, and THRILLING!!" She shared a day-by-day blog about the trip and adventures. Photos of the trip are posted on Facebook.
On the heels of that successful journey, another ECPAT-USA trip to Thailand is planned for later this year, plus an entirely new destination has been added—Colombia.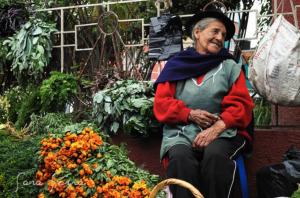 Colombia, here we come!
This May, ECPAT-USA, in partnership with Altruvistas, will lead a trip to Cartagena, Colombia called Behind The CODE: An ECPAT Advocacy Journey to Colombia.
The Tourism Child-Protection Code of Conduct (a.k.a. The Code) is a joint venture between the tourism private sector and ECPAT-USA. Altruvistas is proud to be the first tour operator to sign The Code, and many tourist institutions have signed since–including Hilton Worldwide.
Here's more about the trip to Colombia:
Like the inaugural journey to Thailand last year, this trip gives travelers an educative perspective about the issue of human trafficking and sexual exploitation, along with sharing the inspiring work being done on the ground to combat it. This journey focuses on how the travel industry fights trafficking, and how you as a traveler can Travel for Good.
Travelers will also get to explore the culture and history of Colombia, along with its beautiful beaches. And as an added bonus, a portion of the proceeds from the trip will help support ECPAT's work.
We asked ECPAT-USA's Sarah Porter what makes this inaugural trip to Colombia special. Here's what she said:
"We are so excited about this next journey! It will truly be a meaningful adventure in a fascinating place. By joining an Advocacy Journey, travelers get access to education and experiences that they wouldn't have through a "normal" vacation or tour operator."
If the last ECPAT-USA journey is any indication, we have no doubt that this journey will be a unique, memorable experience for participants.
Take Action!
Journey to Colombia with ECPAT-USA in May
If you're interested in traveling with ECPAT-USA to Cartagena, Colombia over this upcoming Memorial Day weekend, May 27-31: Visit www.altruvistas.com/upcoming-journeys/colombia/ for more info, or email sporter@ecpatusa.org for more details and costs. You can also download the itinerary here.
Journey to Thailand with ECPAT-USA in November
Come travel with ECPAT-USA November 27th – December 7th, 2016 as we return to Thailand! Once again this trip to Thailand will educate participants about the issue of trafficking, meet the advocates who are working to combat it, and learn about how the travel industry plays a role. Email sporter@ecpatusa.org for more details and how to register.
Remember, you can check out vibrant photographs from the last ECPAT-USA Thailand journey to get the full picture. Plus, visit ECPAT-USA's website for more info about both upcoming trips.
Lead Photo: "2015 Advocacy Journey to Thailand"; Photo Credit: ECPAT-USA